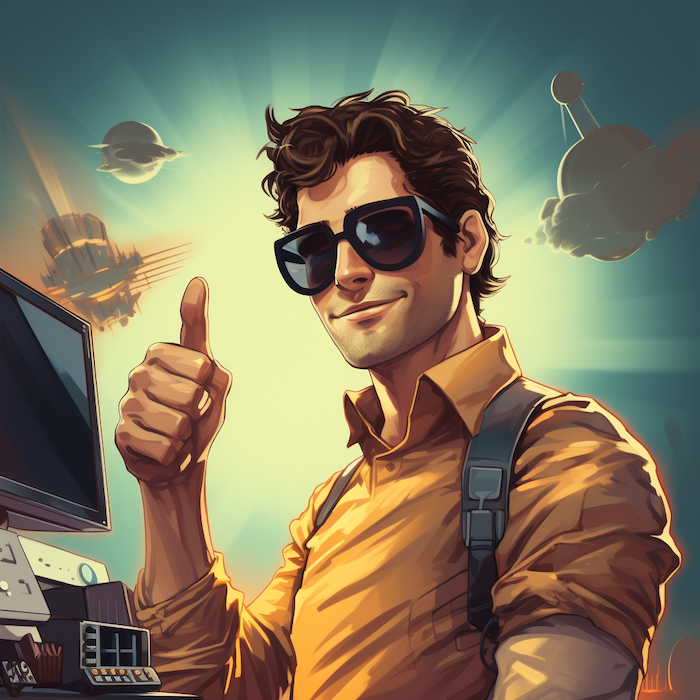 Welcome Aboard & A Huge Thank You!
Whoop! The paperwork is complete, and the real fun begins now!
First things first, thank you, thank you, thank you for choosing to come on board with us. We're not just saying this because it's the nice thing to say (which, let's be honest, it totally is) but because we genuinely mean it. 
Just think of us as your new business sidekicks, always ready to back you up. We've got our capes on, and we're pretty darn excited to begin this journey with you. 
Why are we so pumped, you ask? It's because we believe in the magic of partnerships, the exciting push-and-pull of fresh ideas, and the exhilarating thrill of growing a business. And we can't wait to dive into this adventure with you. 
So here's the deal – We've got our sleeves rolled up and our thinking hats strapped tight. Whether it's brainstorming crazy innovative ideas or untangling those pesky business challenges, we're here to support you every step of the way. Our sole mission? To help your business bloom and grow and ensure you're having a blast while we're at it.
Remember, there's no question too big, no problem too small, and definitely no business goal too audacious for us to tackle together. So feel free to reach out to us anytime. We're all ears and can't wait to start this dialogue.
Once again, thanks a million for joining our family. We promise to make this journey exciting, fulfilling, and, more importantly, successful.
So buckle up; it's time for us to hit the road and kick some business goals together!
Cheers to new beginnings,
Team
Gavotech